Browsing Category: "Travels and Adventures"
Shawn Henry Baybutt has been all over the world, but few world travelers like himself could miss out on the opportunity to see the ancient landmarks and enjoy the rich tradition of a country like Egypt. Fortunately, Shawn didn't have to miss out and was able to take in all the sights and much more that this country has to offer. From the world renowned pyramids, the Sphinx, the temples of Abu Simbel and the city of Luxor, Mr. Baybutt was able to experience the splendor and the vestiges of a mighty empire long past.
The Great Pyramid of Giza, commonly known as the Pyramid of Khufu, was constructed for the Egyptian Pharaoh Khufu in 2560 BCE. This stood as the tallest manmade structure for over 3800 years. It is also the oldest of the three pyramids that reside in Giza.
As one of the oldest and perhaps the largest statues in all the world, the Great Sphinx is still shrouded in mystery. The Sphinx sits on the Giza Plateau; however, much of the history of this monolith statue is unknown.
While most people consider this monument to have been built by the the old kingdom, most likely by Khufu, there is no concrete evidence to support that this was indeed the time of the Sphinx's construction. The question surrounding its age is what gave way for the Riddle of the Sphinx, a popular Greek legend.
Shawn was also fortunate enough to visit the Temples of Abu Simbel. These two temples carved out of the rock of two mountains were built by Pharaoh Ramesses II for three very different reasons. The first was to commemorate himself with one temple and the other was dedicated to his Queen, Nefertiti. The temples were also meant to celebrate Ramesses' victory in the Battle of Kedash and lastly, they were constructed to intimidate all other the surrounding Nubian neighbors.
Lastly, Shawn Henry Baybutt had the opportunity to visit the city of Luxor. This unique city, often referred to as the world's largest open air museum, is unique in that figures of Egypt's ancient past are intertwined with a modern day city. In this regard, Luxor is one of the most fascinating cities the world has to offer.
Luxor, which is known as the Ancient City of Thebes, is a modern day city built around various ancient Egyptian structures and monuments. There is the valley of Kings and the Valley of Queens, Medinet Habu (the temple of Ramesses III), Tombs of the Nobles, the mortuary temple of Hatshepsut known as Deir el-Bahri, the palace of Amenophis III and the Colssi of Memon, which is the memorial temple of Amenophis III.
While Shawn Henry Baybutt has visited many remote locations around the world, few of them have offered him the ancient history that his most recent visit to Egypt offered. With the variety of historical landmarks that have endured the test of time and harken back to a long past but great empire, it is likely that his visit to Egypt is one of many more visits to come in the near future.
William Mathews Brooks – the REAL McGuyver 
William Mathews Brooks in the great outdoors what McGuyver was to getting out of sticky situations. Just like McGuyver, who could take a ball-point pen, a paper clip, a rubber band and bubble gum and fashion a crude instrument to pick a lock or blow up a bunker, Brooks is just as talented. If the adventure involves a plane, a boat, skis or a mountain, Brooks is your man.
Brooks, who hails from California, is an aviator, sailor, experienced mountain guide and businessman. His company, Brooks-Range Mountaineering Equipment Co., sells products throughout the world. He holds several aviation records for speed and distance, and he's been sailing since he was a kid. There is very little in the outdoors he can't do.
When he's not overseeing his company, climbing a mountain, flying a plane or sailing a vessel, he is working with one of the many organizations or charities to which he is a member, including, the American Mountain Guides Association, in which he was the recipient of both the gold Medal (2010) and the Lifetime Achievement Award (2012), the American Avalanche Association, the American Institute for Avalanche Research and Education (AIARE), which he co-founded, holds an appointment from the City and County of San Francisco as a Commissioner for the San Francisco Asian Art Museum in which he is a, the International Yacht Restoration School (IYRS), and the Brooks-Mathews Foundation.
William Mathews Brooks is indeed a lot like McGuyver, but with one very important exception: he's not fictional. He's a real person, but one with extraordinary talents and skills that even the fictional McGuyver would envy.
Want to relax but lacks the budget or the time? If you need to relax and some time off from your busy schedules, but you can't escape from the city you're in staycation is just what you need. You can simply look into destinations that 1-2 hour driving distance from the city to spend your weekend for a sojourn, a relaxing time with your loved one or some boding time with your friends or family. There are also hotels with packages for families with children, for couples and for partying friends. You can find deals that easy on the budget for a relaxing staycation for yourself, friends or with your family.
We have decided that we will be staying in Manila for December. No travelling to Dumaguete or Cagayan de Oro this time. Thus, I am checking for good hotel or resort packages around the area. Any idea where to get a good rates?
Motorbikes are some of the most practical types of transportation when you need to drive to nearby areas. The use of motorbikes has grown in popularity especially in cities and urban areas much like the way bicycles did. But because they only have two wheels, and the riders exposed to the elements are more vulnerable when accidents happen. My cousin loved his motorbike despite the family's concern over the dangers. Though he promised to take care with his riding, his mom still wanted to give him the best protection with Nolan helmets and made him promise to wear it at all times too.
The colder months have started yet this should not stop you from exploring the great outdoors. There are now specialized clothing for those outdoor enthusiasts who risk going unto the cold weather just to find something that can amaze them. My friend and her partner are just like that. They love to explore mountains and I'm sure it's even colder up there. Any normal jackets that we wear in the city streets cannot offer warmth and comfort that they need. This is why they love their North face fleece jackets and the summit series collection. These items are lightweight yet offer the best protection against the cold wind and weather up in the mountains.
Mind Museum has open its doors last March 16, 2012 but we haven't visited the museum used although I have seen the same type of museum abroad.
Mind museum is where you can actually experience technology and science. People of all ages will definitely be impressed because it has interactive exhibits.
If you find science intimidating, then you will learn a lot in mind museum. Your passion will be reignited for learning so many things which are important in our daily lives. It is because science and technology are very important to you as a human being. You experience it every day and everything you see, feel, and do involves science.
Mind museum is a place where science and technology appear extremely alive right in the front of your eyes. The place is best to visit with your beloved family and friends.
Hopefully the next field trip of the kids will be at The Mind Museum. I guess I should suggest this in the next parent-teacher conference.
Planning a road trip anytime soon? If this is your first time to hit the road on your own, you might want to check with a few details to ensure a safe and sound journey.
Be sure to have essential tools and emergency items in your car. Bring maps, first aid, jumper cables, flash light, blankets and keep some spare cash hidden in your car. Plan your route before your drive using Google earth and other applications. You might want to take note of places you can stop to rest or gas up. These places are also well lighted so you can park here if you want to rest for a while.
If you're driving alone, avoid isolated parking or just use valet or attended parking. Be cautious of young people loitering in the area, you may ask for the guard from the establishment to escort you to your car, it is part of their job too.
Road trips and going from place to place in your car can be one convenient way to travel. But before you leave home, be sure to tell your friends and family where you're headed and check with them when you arrive at your destination.
Among the many ways that we can save is to scour for coupons and vouchers online to get as much as 50 to 70 percent savings on just about anything! Most of the coupon sites I've known cover clothing discounts, commodities and services – just about the things we end in our daily routine, but coming across a travel coupon site such as theCouponGuide is simply unbelievable! Your next family trip will not only save you money but also give you more time to enjoy and have fun in your destination.
The Coupon Guide can help you and your family find the best deals and packages for some of the most popular theme parks and attractions all throughout the US and Canada. Browse around their website for you to get a load of money saving tips, discount tickets and coupons! It is simple to use and you can check for attractions by cities or categories. If you can't find what you're looking for use their search feature for you to find the best savings on the theme park, zoo, museum, tours and others that you have in mind. This time coupons are not only for your grocery or shopping, this time, it's easy enough to save money on your travels and vacations with the help if the Coupon Guide!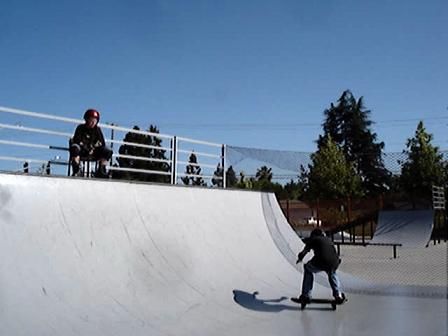 Skateboarders make some very difficult moves, which means that skateboarders take great risks. Nevertheless, there are a lot of people who love skateboarding today thanks to the rush of adrenaline it brings on. If you are one of these people, there is some gear that you'll want to check out before your next ride.
Choosing Your Skateboard
Whenever you're in search of the best skateboard nothing but Arbor skateboards will do. These are light, maneuverable boards that are great for around town. Some of the best features of these boards include the fact that they: · Are made from 7 maple plies and have a wood veneer deck. All of this wood comes from sustainable sources, meaning that this company is environmentally friendly. · Have a recycled, clear glass re-grip, which means that you can see the board's natural grain and color. This is also much better than silica beads whenever it comes to performance. · Reuse the wood by-product that comes from producing these boards, which will help to reduce the strain that's placed on both landfills and forests alike. · Utilize a water-based finish (a.k.a. sanding sealer). This means that these boards won't pollute the air that we breathe. · Are shipped using recycled plastic risers, which reduces our dependence upon petroleum-based plastic. This means that less plastic has to be produced.
Choosing Your Deck
To go with your skateboard you're going to want nothing short of the toughest deck with the best shape and pop possible. This is where Chocolate skate decks come into play. Their deck will enable you to make a higher Ollie, grind for a longer period of time and even get a bigger boost. All of this is thanks to the 7 ply maple that makes up the 8.1 inch wide by 31.2 long deck.
In Conclusion
Once you have your skateboard and deck, all that's left is to don the right clothing. To check out the best name in skateboard clothes today, 686 clothing, click here. With the right clothing and accessories you'll look like an absolute pro regardless of what level you may truly be at.
Universal Studios
is considered as one of the biggest American theme park that attracts tourists, vacationers and families from all over the nation. People who have visited this theme park know the unmatched experience and memorable time is all worth it. This is why thousands come to Florida each day to take it all in and give their loved ones one of the best vacations ever. But you really don't need to spend a lot of money to have a great time, finding the right
packages to Universal Studios
for your family vacation will surely give you the experience you want to have.
Most packages come with accommodations for different hotels and multi-day admission to both Universal Studios' Island of Adventure and the Universal Studios Theme Park. If you get right package, you'd also get some priority access pass for selected attractions and rides, restaurant seating, complimentary privileges such as shuttle transportation, water taxi and more!